In December we organised a series of hybrid calligraphy events for one of our clients. The workshops took place on Zoom both in Europe and North America and were a huge success! We always try out all events we suggest and use to make sure they are the best possible! So we got to get our creative juices flowing and try out the very talented Lou Paper's calligraphy workshop.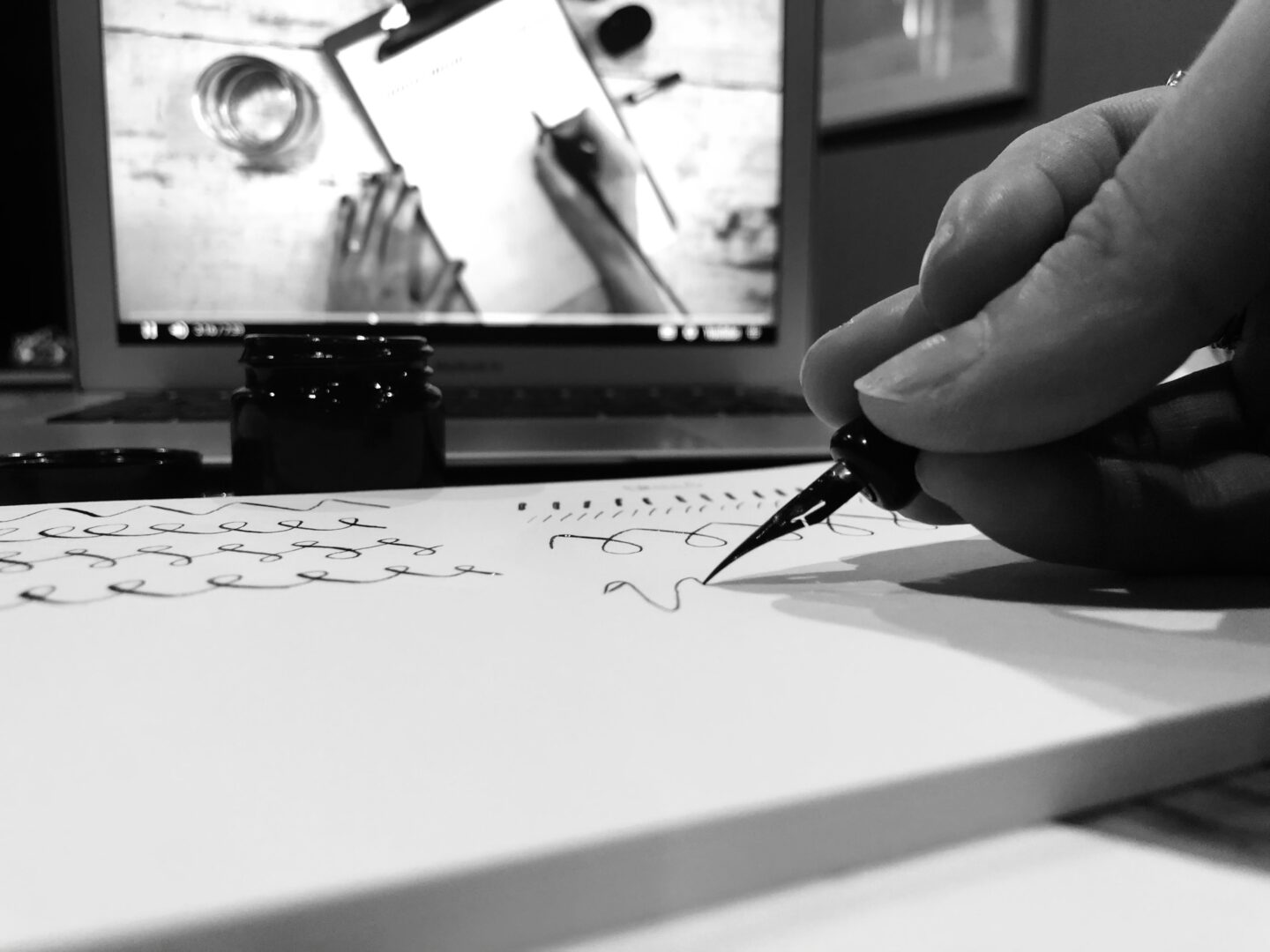 Before the workshop took place, we received our kits in the post, each beautifully personalised with our names and including:
Nikko G calligraphy nib
Straight speedball pen holder
Jar of black calligraphy ink
A5 Rhodia practice pad
Calligraphy tutorial worksheets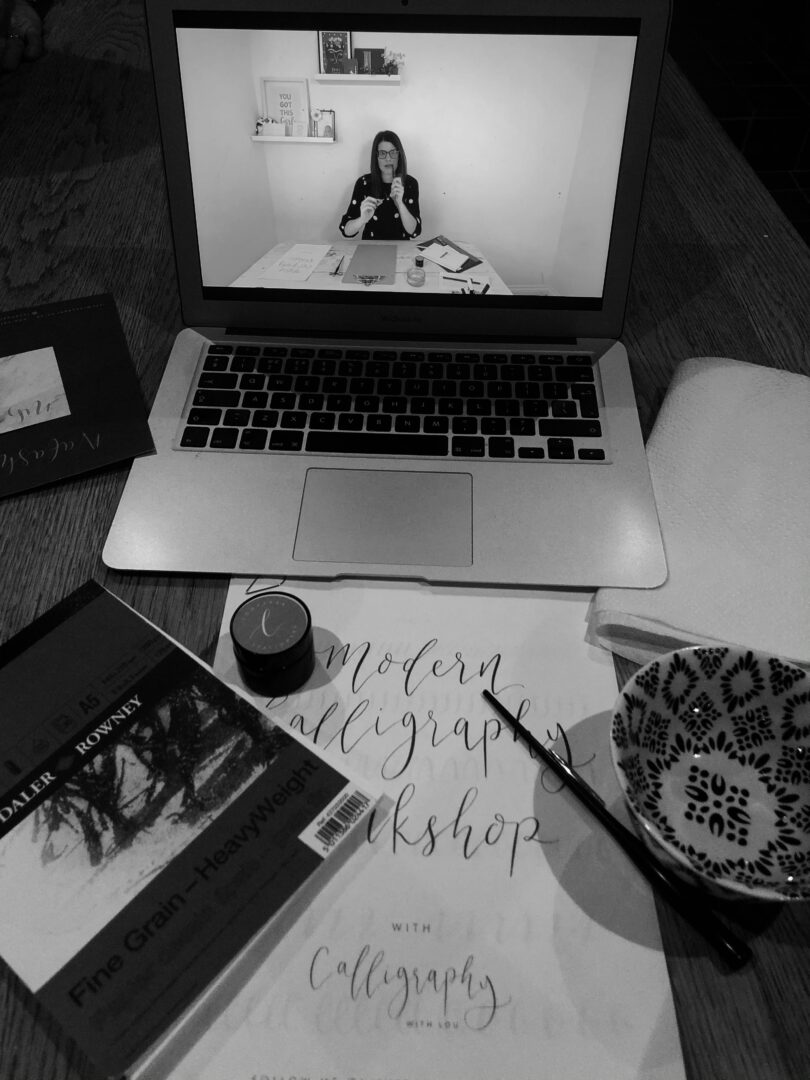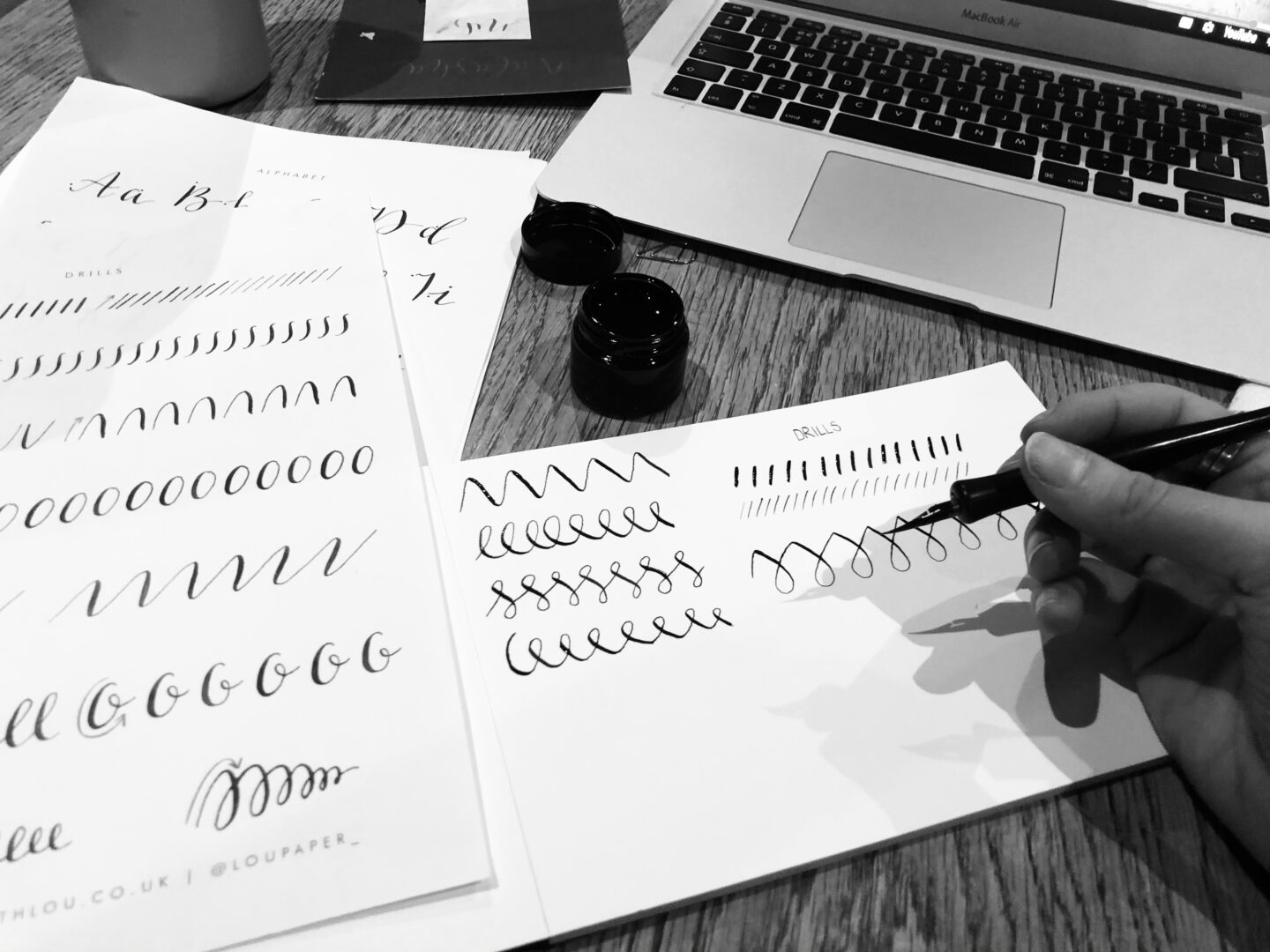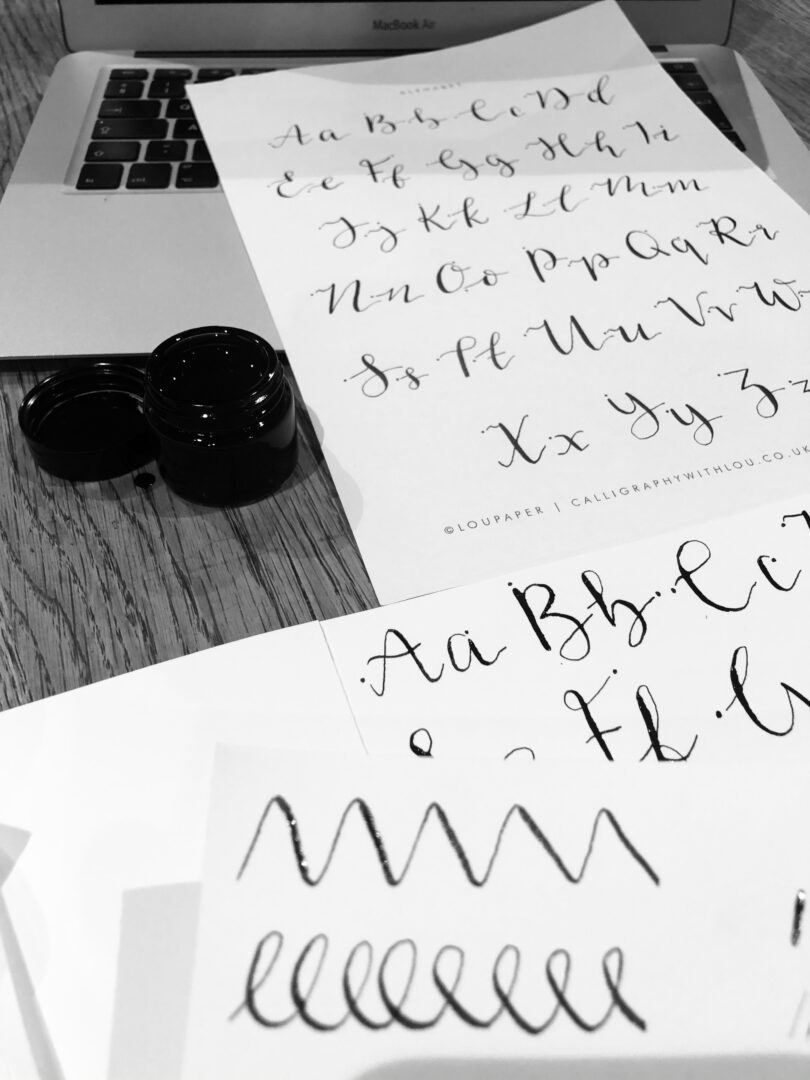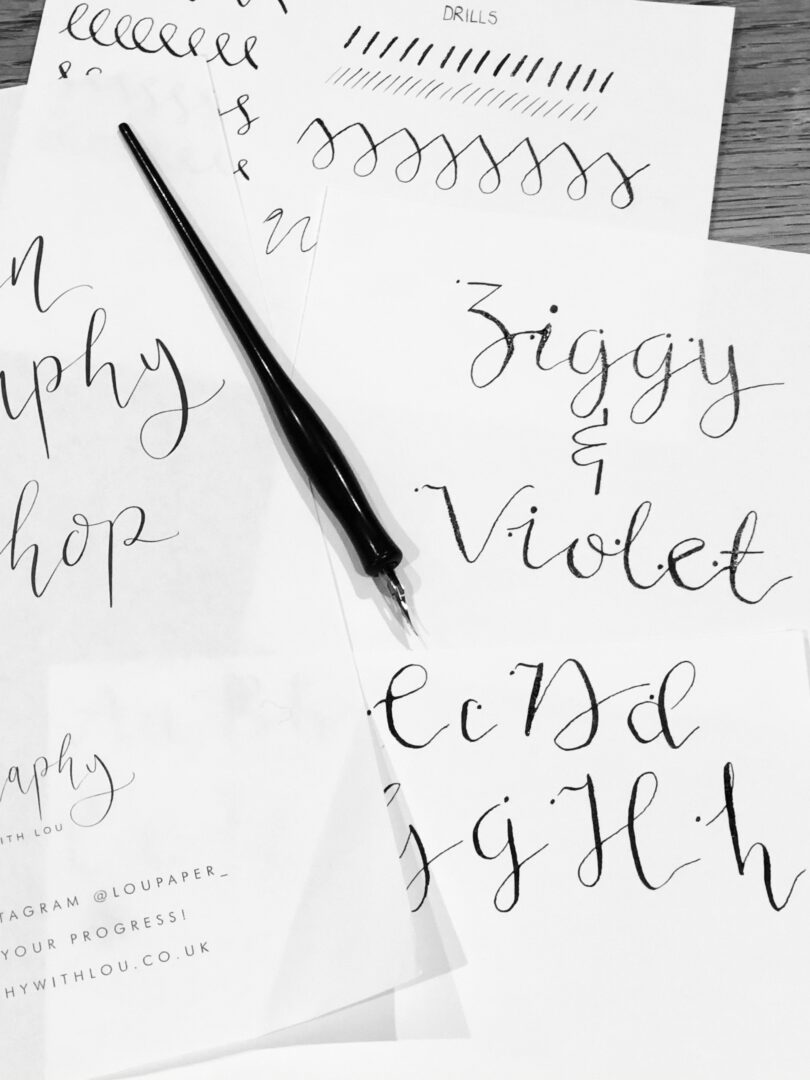 We loved learning the basics of modern calligraphy, how to hold & position the penholder, warm up exercise of drills to teach the basic strokes & then how to create the full alphabet – which we have since gone on to use in our Christmas thank you cards!
We would HIGHLY recommend this workshop for any event or gift and loved the presentation of the box, as well as delivery of the workshop and personal touches given by Lou!
Does Calligraphy sound like something you and your team would like to do? Have a party coming up? Please contact us and we will help make your online event the most amazing and memorable, no matter your budget!
Please contact us and we can send over a proposal ASAP.