After the longest year ever, finally it's acceptable to get in the festive spirit and we are starting to get the decorations ready for an extra special Christmas.
We are currently organising a variety of wreath making workshops for clients and love this hybrid event idea, using both the tactile physical kits as well as guided workshops; with some guests even foraging for their own unique elements and foliage from the garden and around the house.
We are massive fans of both natural and more original Christmas Wreaths and wanted to share our favourite Wreath kits with you for you to create at home.
Kitsch Wreath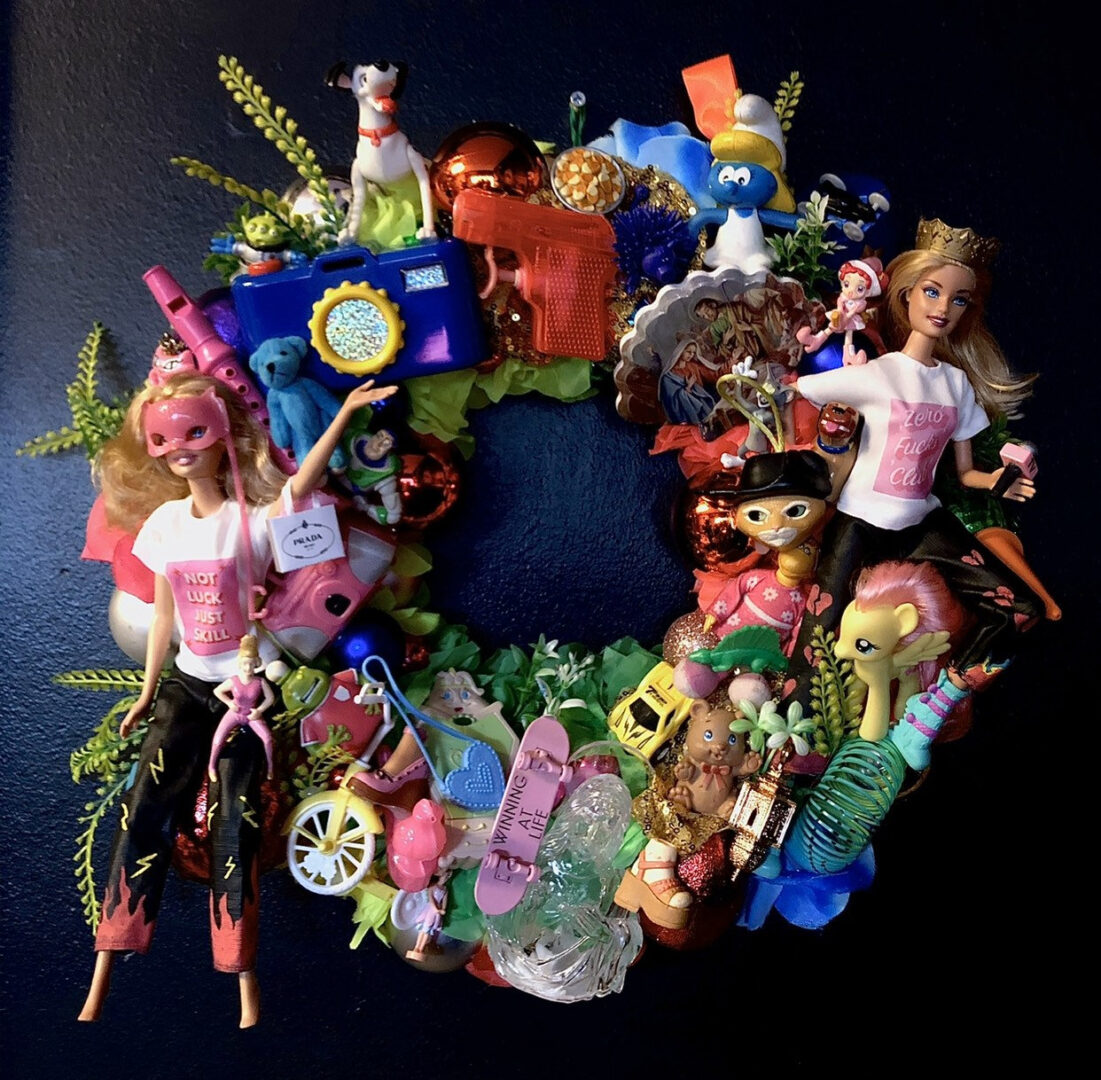 This workshop is a step away from your traditional holiday wreath – using old toys, decorations and unwanted good to build a truly unique, creative and eye-catching wreath. Participants will receive kits containing the second-hand material needed and will also be encouraged pre-class to use any unwanted items from around the house. Create a one off piece of kitsch art using vintage and new dolls and toys saved from landfills.
Swag Wreath
Create your own 'Swag' alternative wreaths. With lots of opportunity for personalisation, you'll be given a live demonstration from this florist's studio. Using more traditional materials like dried oranges, berries, festive foliage and beautiful ribbons to create eye-catching and unique pieces.
Supernature Dried Wreath
Make a beautiful and unique bright wreath made of dried flowers. All flowers can be re-used year and year again! All kits come with wreath frame, wire and all dried flowers needed to create your own super nature wreath.
Traditional Christmas Wreaths
For those looking for a more tradition wreath, this is the one for you. Create your own festive wreath using a mixture of dried and fresh foliage, pine cones, fruit and ribbon!
Minimalist Wreath
For those looking for something more simple, this wreath kit come with paired back traditional fresh foliage as well as gold sprayed flowers and cones to give it that Christmas sparkle!
If you are interested in ordering any of these wreath kits to try at home, or are interested in hosting a wreath making event – let us bring some of our Ziggy and Violet magic!
For our full services deck and more information on other Christmas Events, including online Christmas Parties, Conferences, Shows, Hybrid Events and Christmas gifting please email: lauren@ziggyandviolet.com.
Also – Check out our Instagram !