With only one week to go until Christmas we are getting very excited. We've had a busy week here at Ziggy & Violet organising a variety of Christmas Events and deliveries for some of our clients and we can't wait to tell you more soon!
In the meantime check out these amazing events that you can attend online to help get you and your friends & family into the Christmas spirit.
A Christmas Carol: In Camera
From the 17th to the 24th December the London's Old Vic putting on A Christmas Carol for you to enjoy at home. Starring Andrew Lincoln, there will be no live audience and instead, the live shows will be broadcast via Zoom as part of the theatre's 'In Camera' series. Buy your tickets here and enjoy the show at home.
Mulled Wine Pear Pie Cookalong
Christmas time = mulled wine time. Join baker and food writer Edd Kimber and learn to make the most delicious mulled wine caramel pear pie. Making this for the Christmas period is guaranteed to impress your family and be something different from the classic Christmas bakes. This event can be streamed whenever you want and can be found here.
New York City Ballet's: The Nutcracker
Enjoy the New York City Ballet's performance of The Nutcracker from the comfort of your own home. Make the most that there's no need to get on an 8 hour flight to enjoy this spectacular performance of a family favourite – available to stream from December 11th – January 3rd.
Christmas Carols from Westminster Abbey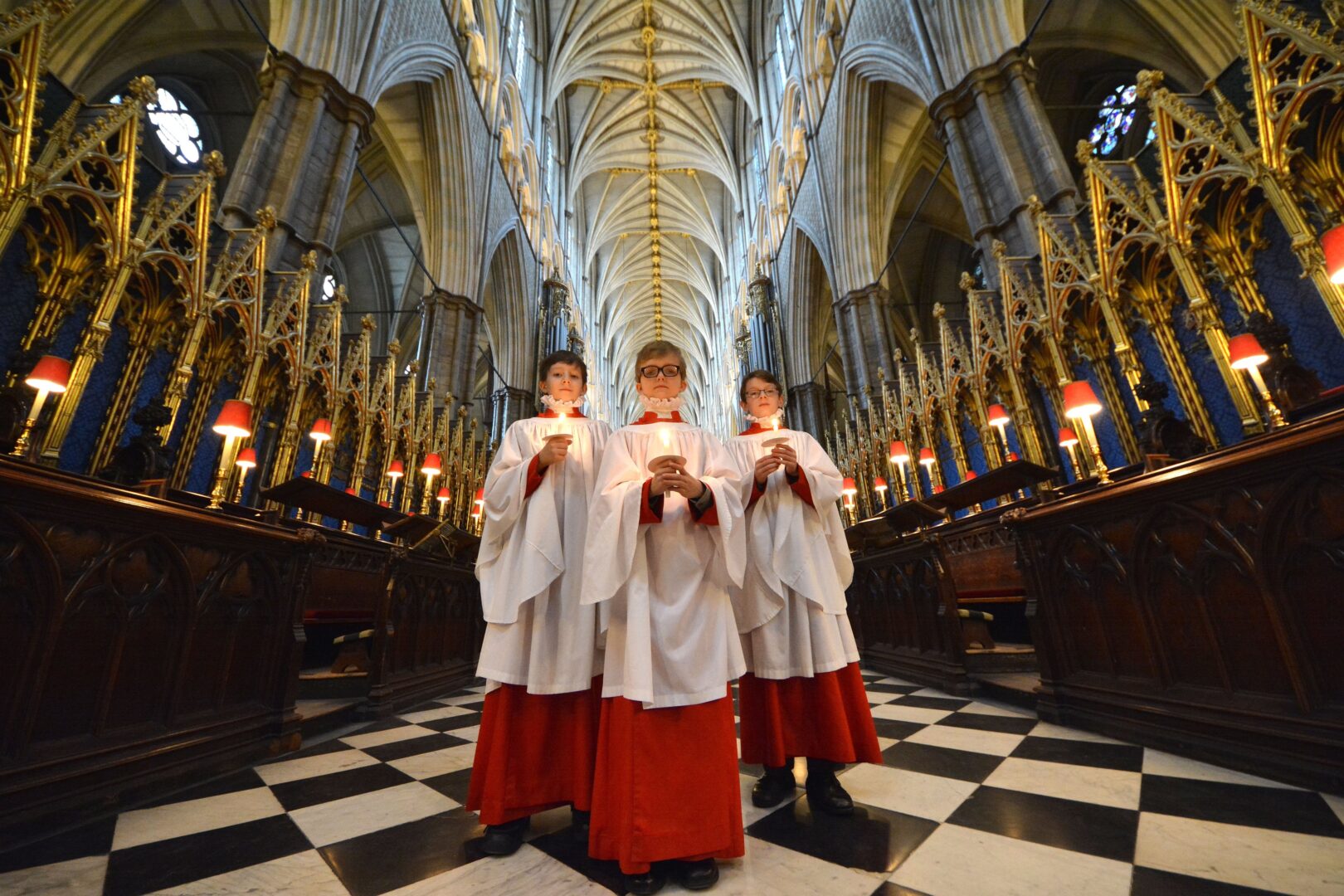 Let the choir of Westminster Abbey lead you through a selection of seasonal choral music ranging from classics to much loved classics, narrated by a selection of reading to tell the story of Christmas. Atmospherically presented in the uniquely historic setting and gothic splendour of Westminster Abbey, this is an unforgettable way to experience the joy of the Christmas. whether you choose to sing-a-long or not, you can stream this lovely performance any time this month.
Festive Doughnut Workshop
On Sunday 20th December learn how to make the most delicious and most festive doughnuts. Bakers will learn to make and add a few festive flavours to spice up their doughnut making. All guests will learn and fry their own doughnuts and with the workshop aimed at every level, the whole family can get involved, even if you aren't together! Buy your tickets or this special Bread Ahead workshop here.
Want help creating a more bespoke and personal event for you, your family, friends or colleagues?
Please get in touch: lauren@ziggyandviolet.com
We can help you create the most exciting and innovative digital event for any occasion!